The Grand Hotel & Spa in Ocean City, MD boasts over 10,000 square-feet of event space, making it the ideal location for any function, signature event, meeting, or conference. To better service your group's needs, our meeting rooms are strategically designed to provide your desired level of intimacy or open space. Our Hospitality Suite is also available to simply entertain your guests or provide ease in the transition between break-out sessions. To assist in the success of your event, our audio/visual equipment is updated on a regular basis to ensure the most effective and efficient presentations and performances.
Meeting and Events
Request for Proposal
Contact us now at sales@sghoc.com to reserve your event space at the Grand Hotel and Spa. Our professional event planners will be delighted to assist you with all of the planning details.
Contact Information
Phone Number: 410-289-3684 Email: sales@sghoc.com
Floor plans & Capacities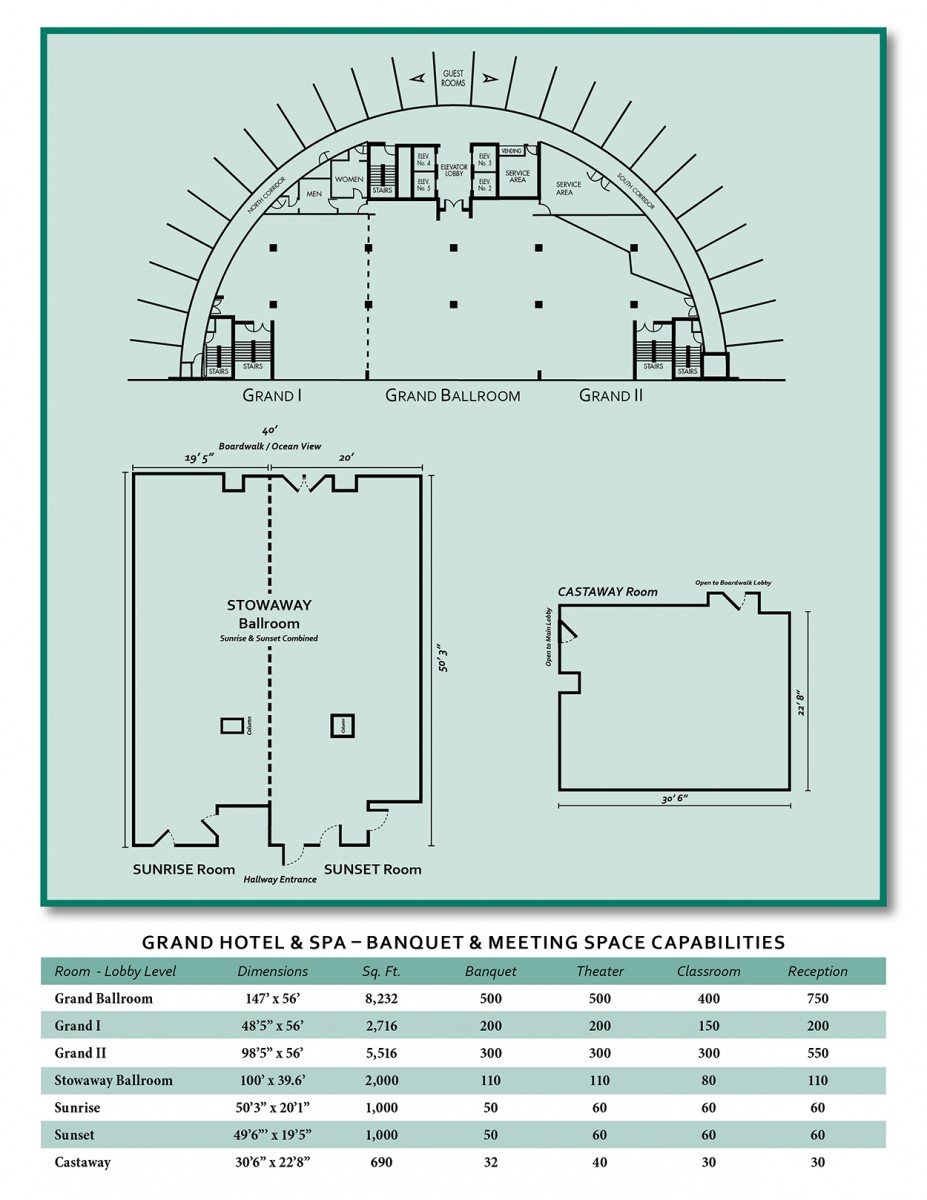 Group Testimonials